Restoring Claw Foot Tubs
By Scott Wright Google


Restoring Claw Foot Tubs is not as difficult as you might think it would be. I have been locating and restoring clawfoot tubs for years. I install these tubs in homes I purchase that have some kind of historical value. Sometimes I simply install them because they are very rare and desirable. Clawfoot tubs that are the geniune historical tub are a rare find. They can become a marvelous centerpiece in any home's bathroom. The value added can also be immeasureable.
Restoring Claw Foot Tubs – A Rare Opportunity
I actually found this clawfoot tub on Orlando Craigs List. It was listed in an advertisment without a photo for $85.00 cash. A fantastic deal to say the least. This being said, there are a few things you should watch out for when looking for an old claw foot tub.
There should be no cracks in the tub
Chipping of the porcelin is not desireable however it is repairable
Intact feet are great but rare. No worries you can find them online
Knock on the tub bottom with a hard object to be sure it is not thin from corrosion
It does not really matter how ugly the tub you find is. In fact, I love it when I find a really ugly clawfoot tub. The clean up is not only fun but the transformation is amazing in a photo journal. One idea: I enjoy featuring the photos of the actual claw foot tub restoration in the completed bathroom. It becomes an amazing center peice of the room.
Corrosion on a cast iron tub is typical. The one I am working on here in these photos was found way out in the back yard of two lady's home. At some point they abandoned the tub in the back yard. It had sat for over 20 years on it's bottom.
Restoring Claw Foot Tubs Images And More
You only need a few tools for restoring a clawfoot tub. Probably a lot less then you would think you would need. When I am restoring claw foot tubs I only use the following tools:
When you get the tub all cleaned up and all the corrosion is removed then you will need a few really cheap painting tools. We will get to that in a moment.
Make sure you wear gloves and a face sheild at all times. You only get two eyes in this lifetime. Protect them! This process is very simple. If the feet have screws holding them on try to remove them. In most cases they will break off because they are so old. Carefully use the grinder with the cutting wheel to cut the foot off. The best place to do this is right behind the screw. Just pay very close attention so you do not cut the bottom of the tub.


Once this part of the foot is cut off you should be able to tap it off with a hammer. Sometimes, you can just use the hammer to knock the foot off and the bottom of the screw will break off. Saving you some time with the grinder. Either way, this process only takes a few moments. In fact, the entire tub exterior restoration looks like a huge job but it only takes about two hours from start to finish.
Restoring Clawfoot Tubs – Just Get Rid Of The Corrosion
The primary thing you need to do is get the corrosion off the exterior of the tub. A 4 inch grinder with a wire wheel to match will make this process go really fast. Simply run the wire wheel over all the surfaces on the bottom of the tub. Hold the wire wheel at a steep angle so you are at about a 45 degree angle to the tub. You will be amazed at how quickly the rust and dirt come flying off the tub. By the way, it is best to do this outside! This process will make a huge dust storm of old metal corrosion if you are inside. Be preparied when restoring claw foot tubs. Wear a dust mask, eye protection and if you are inside make sure you open a window and close the door to the room you are in. Otherwise, you will fill the entire house with metal dust. That is the very last thing you need. The clean up would be insane.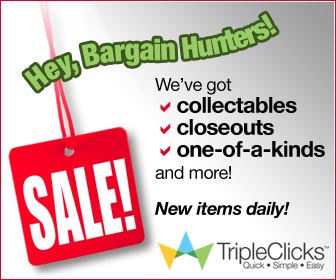 Before And After Restoring Claw Foot Tubs
This is a sample of what you might find under all that corrosion. This is the really exciting part of restoring claw foot tubs. At least for me. I love the history of these old treasures. Check this out.
It is amazing how the wire wheel will take the corrosion right off of these hidden things. After the make, model and year of the tub is found I usually will highlight these features after the claw foot tub exterior is completely painted. I do this by paiting the letters with silver paint or gold paint. The easiest way to do this in seconds is to use a very small foam paint roller and a very light touch. Sometimes, I even put a small mirror under the tub so people can see this when walking past the clawfoot tub. It is a great conversation piece.
Painting The Bottom When Restoring Claw Foot Tubs
The painting is the best part. Realize, the clawfoot tub is cast iron. There will always be flaws, casting mold tabs, rivit weld marks and things like that which will show though your paint. That is okay. This is just part of the way things used to be made. It is what makes a claw foot tub unique.
What you will need to paint the bottom of your claw foot tub is this:
(two) 2-3 inch foam rollers
A small 1 inch disposable paint brush
1 pint of Rustolium brand metal rust preventative primer
1 pint of the Rustolium color you want your tub to become
The painting of the exterior of the claw foot tub is the easiest part of restoring claw foot tubs. You simply take a foam roller and roll on a thin coat of Rustolium Rust Preventative Primer. This is the same color as the tub bottom in the image above. Pay very close attention to the paint. Because the tub is cast iron there are very small divits all over the tub. These all need to be filled in. At the same time, you want a thin coat of this primer. Not a thick runny coating. A simple thin coating will do.


Then, after that primer has dried for a few hours take your final color and roll the whole tub over. The exact same way. This time, just make sure you cover all the primer.
TIP: The small foam roller is amazing! You can turn it sideways to paint under the rails (the sides) aka: arm rests. The roller will fit perfectly in that groove.


Finalize your painting by taking the small brush and touching up around the foot connections. WARNING: The roller can not get into that small space and it will squeeze all the paint out of your roller. This will cause runs. Remember, always use a light touch with your roller.


The claw foot tub pocelin is easily repaired and refinished. Even with large scratches, nicks or chipped corners we can repair this. If you are shopping for a clawfoot tub in Florida or if you need a tub restored feel free to give me a call.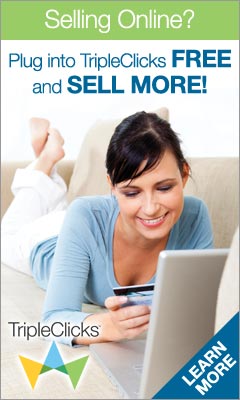 I do hope you will sign up below to receive many more of my real estate investing, speedy property sales tips and buying tips.